Vision and Values
We are very proud to be a church school and to be part of our village and wider community. We see our role as providing the very best in education for your child, in a caring Christian environment that allows them all to develop their social and academic skills in preparation for their future. Working together in partnership with governors, parents and the community, we will strive to create a school environment that is worthy of all its children.
Our Vision :
Shalbourne C. of E. Primary School is a place where we strive to achieve excellence. Children and adults are all encouraged to realise their potential for growth, and flourish in an enjoyable, exciting, creative and caring Christian environment.
We have chosen Jesus' parable of the Marvellous Mustard Seed as the Biblical underpinning of our school vision and core Christian values of compassion, honesty, resilience and respect, which our school community can articulate and discuss with meaning.
It is this vision that guides the decisions made by our leaders, supports curriculum choices we make, opportunities we provide for our pupils and nurtures the growth of all those in our school community and beyond. We encourage the growth of strong partnerships and positive relationships between pupils, parents, carers, staff and the wider community.
We have worked together to think about the Christian Values that are important to us at Shalbourne C of E Primary School. After lots of discussions with children from all classes, staff, parents and governors we adopted Compassion, Honesty, Resilience and Respect as the four core Christian values at the heart of our school.
Values in Action- Oak Class has created an i-Movie to show their Values in Action- please watch and enjoy our work !
Children at our school are encouraged to support others and as such they choose charities and good causes to fund raise for. This year we have raised funds for both local and international charities: Children in Need, Water Aid, Julia's House Children's Hospice, Prospect Hospice, The British Legion and Trussell Trust. We also helped our vicar Rev Jo,in her personal challenge, to raise funds for Breast Cancer Awareness by donating to see her dye her hair red!
The children at Shalbourne School understand how lucky they are themselves and are able to empathise with others less fortunate than themselves. Two families took the idea of fundraising even further with a Spring Paddle Challenge raising money to support vulnerable families, paying for respite holidays at our local Oxenwood Outdoor Education Centre. They have raised a fabulous £2000 so far!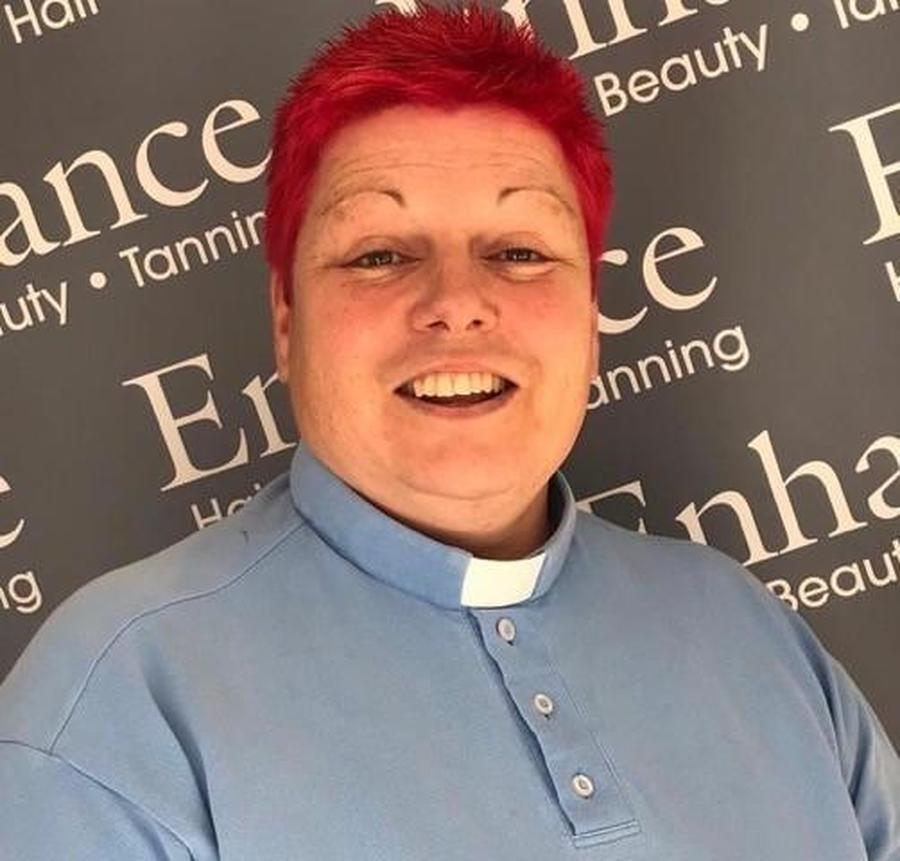 Words from our Vicar
"Shalbourne School is a community rooted in the faith of Christ. Both staff and children engage fully in learning about Jesus, and also about church life. In the past, I have taught the children about the Eucharist (Holy Communion) and shared bread and grape juice with them to enable them to engage with the story of the Last Supper.
The school has a close relationship with the local church, St Michael and All Angels, and regularly comes into the church during the school year to celebrate various festivals and also for the Leavers' Service. The children sing brilliantly and their written prayers (used during their church services) reflect a growing sense of their own faith in God. On Ash Wednesday, nearly all the children accept the invitation to receive the mark of the cross in ash on their foreheads. Over the five years I have been visiting the school, several pupils have been baptised and confirmed.
I love coming to Shalbourne School!"
Rev Jo Reid
Our local church- find out more here
http://www.shalbourne.org/index.php?id=church-about
https://www.salisbury.anglican.org
Our school has close links with St Michael's and All Angels in the heart of Shalbourne village. We hold regular services in the church led by the pupils and supported by Rev Jo and the local community. The church is also used for inspiration for a number of other subjects across the curriculum, including RE, art, history and literacy. Rev Jo welcomes all the children to the church and enthusiastically supports lessons held there.